Personal Department Outsourcing
More breath and transparency for your Human Resources team.
Our specialists can take care of your teams, ensuring compliance with your company's Payroll routines.
We take care of those who take care of your business.
Atualmente, contar com uma estrutura de Departamento Pessoal de qualidade e alinhada à perspectiva de sucesso do seu negócio é indispensável.
Payroll and Benefits designed for your employees.
Count on world-class Payroll and Effective management designed to focus on your business.
For those who seek
More efficiency and less effort
We take care of the management of your professionals during all the journeys they live in your company, providing free time for your HR to focus more on new strategies and less on operational ones.
01 |

International Companies
Starting any project in Brazil becomes a complex process when it comes to bureaucracy. It takes expertise and enthusiasm to deal with the labor demands of the Brazilian market when managing your company's payroll. Having a specialist makes all the difference, and Bluke is the ideal partner to support your business at strategic times.
02 |

Startups
We breathe innovation and we are stripped just right to understand the model and how to deal with your teams. We are used to helping businesses that have changed the course of our society to grow. Therefore, we contribute to keeping your professionals happy, bringing transparency and quality to your Payroll routines.
03 |

Corporate governance
We believe in your business, and we want to see the evolution of your company. We can manage the operational demands of your personal department by meeting all labor requirements and guiding your business down the road of labor law. More efficiency and less operational effort to take care of your employees.
No matter the size of the challenge.
We focus on delivering practical and lasting professional results, equipping our customers to grow and lead.
---
Your company can be a Startup or an internationally operating business. Regardless of your industry, we have the know-how to help your business evolve.
How we do
We've simplified your company's payroll.
Com o apoio de sistemas de alto desempenho, encaramos as rotinas do departamento pessoal com inquietude e um incansável desejo por transformar negócios.
Hiring, Layoffs, and Process
Employee Admissions Processing
Employee Dismissals
CTPS Notes
PIS Accreditation
Sending payslips
Vacation Calculation
Termination Calculation
Bank Remittances (CNAB)
Income Reports
Payroll
INSS – Labor taxes
FGTS – Labor taxes
DARF – Labor taxes
GRRF – Labor taxes
13th Salary Payroll
eSocial
Ancillary Statements
DCTF-Web
PPRA (intermediation)
PCMSO (intermediation)
Intermediation NR 17
Report income
CAGED
SEFIP
RAIS
DIRF
Diversifications
Collective Convention Monitoring and Consulting (Union)
Trade union framework
Benefits Operationalization
Electronic Point Sanitation
Homologation Tracking
Workflow Tool.
The system that understands your work and interacts with you.
The intelligence used to create the Workflow Tool enables you to create payroll day-to-day workflows with intuitiveness and speed.
More autonomy for your Human Resources team
SLA
Creation of teams and managers according to organizational structure
Possibility of creating different profiles with different access levels
Functions
View payslips and other payment receipts (vacation, income report, etc.)
Workflow Vacation Request at 3 Approval Levels
Provision of registration information and reporting
View job and salary history
Point Mirror Preview
Handling of electronic point occurrences
Facilities
HR autonomy in information query and reporting
Allows daily tracking of scoring by team manager
Web availability of pay stubs and other receipts to employees
Tailored to the size of your challenge.
01.

More agility
For each task in the flow there is a specific SLA, and it is possible to identify the root cause of any delays (PDCA).
02.

Much quality
Todas as solicitações deverão seguir um fluxo pré estabelecido que garante que todas as etapas sejam de fato cumpridas.
03.

Broad follow up
Tracking requests with new tasks received via email.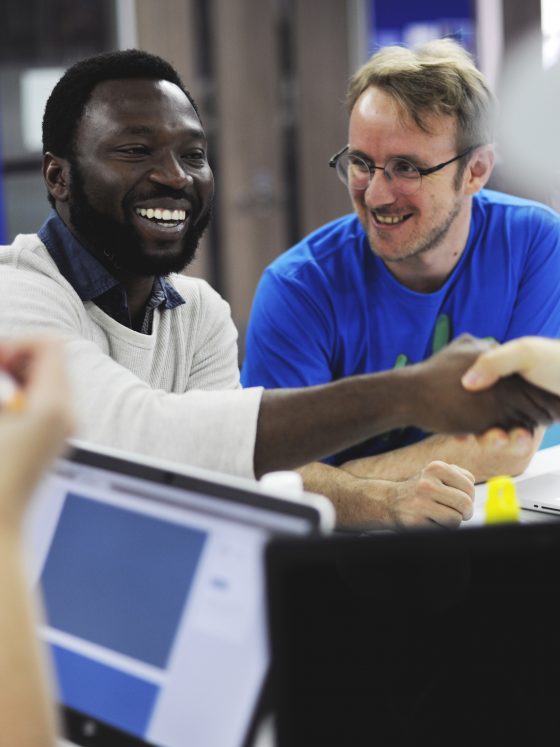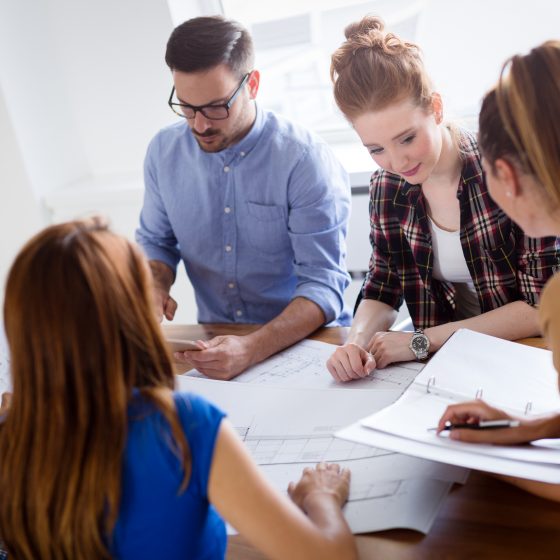 Centralize the management of your business with those who understand Brazil.
Unify and simplify managing your internal demands with our suite of corporate services.
Have a reliable partner
taking care of your employees.
We work with the brightest minds to deliver amazing results.